Leonard Part 6
(1987)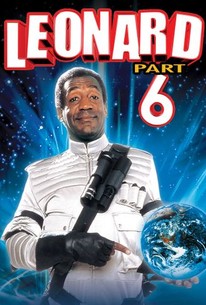 Movie Info
Bill Cosby stars in this spy spoof as a retired secret agent who comes out of mothballs to stop a madwoman from total world domination.
Critic Reviews for Leonard Part 6
Audience Reviews for Leonard Part 6
The most absurdly ridiculous nonsensical, yet non-low budget, film I have seen from the 80s yet. Cosby is no good as a spy, if you ask me, and he shouldn't have even tried to spoof one in this movie. It's a bad spoof because it doesn't even try to feel like a real spy thriller adventure type movie. If it were a sequel it'd make more sense, actually. But no, it fails all on its own. It's full of insanity which is supposed to be funny, and there were a couple things that did make me laugh at first, but in a second there would be something to ruin it for me again. And although I was looking forward to the movie ending, that was the worst part. Don't see this movie.
This movie is BAD. You have to watch it to realize how bad it is.
Chad Roesti
Super Reviewer
Bill Cosby fights a vegetarian..with meat!! hahaha, get it?....
Tsubaki Sanjuro
Super Reviewer
Leonard Part 6 Quotes
There are no approved quotes yet for this movie.