Let the Devil Wear Black
(1999)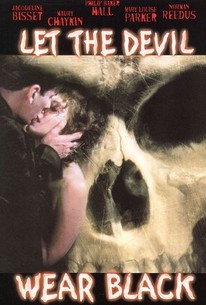 Let the Devil Wear Black Photos
Movie Info
Director and screenwriter Stacy Title (best known for the independent feature The Last Supper) obviously knows a good story when she sees one, and proves it with Let The Devil Wear Black, which takes the framework of Shakespeare's Hamlet and recasts it with present-day characters and dialogue. Jack (Jonathan Penner), a professional student, is convinced something is rotten in the state of his family after the recent death of his father -- especially when Uncle Sammy (Jack Sheridan) decides to marry Jack's mother (Jacqueline Bisset) with what Jack thinks is inappropriate speed. Jack becomes convinced his father's death was at the hands of some shadowy conspiracy, while his girlfriend, Julia (Mary-Louise Parker) starts to unravel in the face of her own tensions and Jack's obsessions. The supporting cast includes Philip Baker Hall, Jonathan Banks, Maury Chaykin and Chris Sarandon; Let The Devil Wear Black was shown as part of the 1999 Slandance Film Festival.
Critic Reviews for Let the Devil Wear Black
Audience Reviews for Let the Devil Wear Black
Mediorce unfocused reworking of Hamlet.
Let the Devil Wear Black Quotes
There are no approved quotes yet for this movie.