Like Minds (Murderous Intent)
(2006)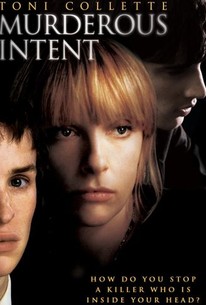 Like Minds (Murderous Intent) Photos
Movie Info
A murder lifts the lid on some disturbing actions among the pupils at a well-respected school in this drama. Nigel (Tom Sturridge), a student at an exclusive British private school, has been found murdered, and police detective McKenzie (Richard Roxburgh) has been assigned to investigate. Alex Forbes (Eddie Redmayne), one of Nigel's classmates who was known to have little fondness for him, is a prime suspect and has been brought in for questioning; however, he refuses to cooperate, and Sally Rowe (Toni Collette), a forensic psychiatrist working with the police, is brought in to talk to the boy. While Alex is initially no more helpful with Sally, in time she's able to find cracks in his resistance, and he begins to discuss his interest in the Knights Templar, a medieval Christian military order. As Alex shares his belief that the benefits of some actions can outweigh their wrongs, Sally learns more about the boy, and her research turns up some surprising facts - Nigel believed both he and Alex were descended from members of the Knights Templar, they may have been responsible for the death of a schoolmate in the interest of gaining mystical powers, and Alex's father (Patrick Malahide), also the headmaster at the school, has some troubling secrets of his own. Like Minds was the first feature film from writer and director Gregory J. Read.
Critic Reviews for Like Minds (Murderous Intent)
Audience Reviews for Like Minds (Murderous Intent)
½
Alex (Eddie Redmayne), a seventeen-year-old student at an elite English boarding school, is accused of shooting a fellow student, Nigel (Tom Sturridge). The arresting officer Martin (Richard Roxburgh) believes Alex is a psychopath and engages a forensic psychologist (Toni Collette) to determine the student's culpability in the hopes of getting a confession from him but she soon finds herself embroiled in a bizarre plot that involves an ancient and powerful secret society known as the ?Templar Knights? and we realize that there is more to Nigel's death than the gunshot incident.
½
Not your usual kind of murder mystery, it was a little slow moving, but really had depth to it and was really an interesting story, in an ?Inspector Morse? style investigation. An impressive performance from Toni Collette (who just seems to get better and better) and Eddie Redmayne who really gave the character substance. Overall, a really enjoyable watch, let down slightly by an anti-climax ending.
Lady D'arbanville
Super Reviewer
½
Smart. and a compelling performance from Redmayne, but overall a bit standard, bit predictable, slightly unsatisfying.
Like Minds (Murderous Intent) Quotes
There are no approved quotes yet for this movie.