Little Secrets
(2002)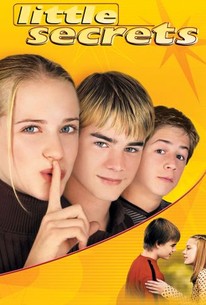 Movie Info
A tale centering on Emily, a plucky pre-teen (and violin virtuoso) who is entrusted with her young neighbors' most private and cherished secrets. Every Wednesday, Emily sets up a booth in her backyard which regularly attracts the guilty young souls of the neighborhood. These include Philip - the new kid on the block - whose clumsiness with an expensive chess piece (and his interest in Emily) make him one of her most challenging clients. But comedic complications ensue when the Secret Keeper -normally so trustworthy - suddenly finds it difficult to keep all of her neighbors' secrets to herself.
Critic Reviews for Little Secrets
Audience Reviews for Little Secrets
A fourteen-year-old girl keeps the secrets of her neighborhood peers. This is a fantastic film for white people by white people (with a few token minorities) about white people's problems. Overall, you should watch this if you like Evan Rachel Wood and white people.
Jim Hunter
Super Reviewer
This movie is a groundbreaking drama. It is a landmark as one of my favourite childhood films, and I wish it was even longer than 1 hour and 45 minutes! This movie released when I was 8 years old, and I cried back then, now I just look back on it as an amazing film.
Lovely coming-of-age movie. Recommended.
Little Secrets Quotes
There are no approved quotes yet for this movie.