Shibuya kaidan 2 (The Locker 2)
(2004)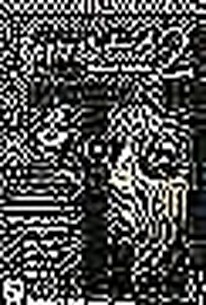 AUDIENCE SCORE
Critic Consensus: No consensus yet.
Critic Reviews for Shibuya kaidan 2 (The Locker 2)
There are no critic reviews yet for Shibuya kaidan 2 (The Locker 2). Keep checking Rotten Tomatoes for updates!
Audience Reviews for Shibuya kaidan 2 (The Locker 2)
This is a DOUBLE review for Both the Original & Sequel (aka Shibuya kaidan ) Subtitles & 'More Hair'; 2 short movies (only a tinge over an hour) on 1 disk. The 1st one was 'ok' but not crazy about it. I want to know what's with J-Horror vengeful spirits & There always being HAIR (like the spirit's hair is always soooooo long Its like What was the movie ( I think Sara Michelle Gellar starred in the remake) Ju-on I think. In the first movie a group a collage students are camping & telling scary stories When they get home , They all start to see & experience odd happenings. The locker is an urban legend that you either leave a gift in for someone you like & you give it to them & all will go right However there is also a Curse with the locker. A baby was left inside & now haunts all who use the locker. The sequel leaves off as the original ended. Ayano (the young girl being tudored by one of the last movies victims) is in the hospital with Reika. Ayano comes across the key to the Locker and The Cycle starts again. The cops are still trying to solve the 'Unnatural deaths' of the previous movie, a Doctor is trying to find out answers and poor Ayano in the middle of it all. D
Kym (c my community profile) Ragarsson
Super Reviewer
Anthony Valletta
Super Reviewer
continuation of 'the locker'..better production values, but story still about the same..its decent watch..especially with chisato and asami playing the leads..nice eye candy
Shibuya kaidan 2 (The Locker 2) Quotes
There are no approved quotes yet for this movie.