Long Weekend (Nature's Grave)
(2008)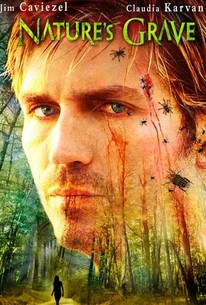 Long Weekend (Nature's Grave) Photos
Movie Info
A vacationing couple endure a series of animal attacks in this terrifying remake of the 1978 cult thriller. Peter (James Caviezel) and Carla are trapped in a failing relationship but hope that a trip to the beach will pull them out of their misery. Little do they know that their disregard for nature will have horrific consequences.
Critic Reviews for Long Weekend (Nature's Grave)
Audience Reviews for Long Weekend (Nature's Grave)
The original is way better.
Ken Stachnik
Super Reviewer
30 years on and we have a remake of the little known, but very weird film Long Weekend (1978). I saw the original when I was very young and at the end you just think WTF?! This is almost by the numbers remake, so I knew what was gong to happen, which effected my overall opinion. I remember the first being a lot more tense, scary and jumpy. This just didn't have the same impact. Check out the 78 version of you want some real creepy thrills!
This movie is camping 101 and spending time with a person you really can't stand. That's what I don't understand why does someone stay with someone who is no longer fun and just doesn't have the same interest. The film is about a couple who travel in to the Australian wilderness to camp, a couple who has never camped before and is used to the good life, ahh now their a good idea, not getting along all weekend plus some minor animal attacks lead to insanity. 1 Star on this one, reminds me to much on many times in my past life,
Bruce Bruce
Super Reviewer
Long Weekend (Nature's Grave) Quotes
There are no approved quotes yet for this movie.