Madrid, 1987
(2012)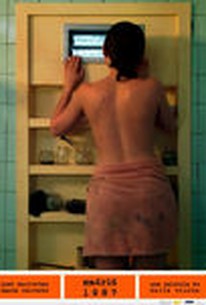 Movie Info
Madrid, 1987 ...is a two-character story with a verbose discourse on writing, journalism, careerism, aging and politics. Shot mostly within a very constricted space, the story follows an older, celebrated journalist Miguel (José Sacristán) who meets the beautiful and coy journalism-student Angela (María Valverde) to give an interview - but becomes intent upon seducing her. They end up spending time in the most unusual manner ...discussing literature, prose and career trajectories ...gradually divulging little insights into their own selves as we start to understand the old journalist's cynicism and the young protégé's intentions.
Critic Reviews for Madrid, 1987
Audience Reviews for Madrid, 1987
½
A terrific, two-person character study, along the lines of My Dinner with Andre and The Sunset Limited. Two unlikely people, a young journalism student and her older, jaded interview subject find themselves thrust together in an awkward, almost claustrophobic, situation from which there is no hope, without outside intervention. Almost the entire film consists of their two-day conversation while awaiting rescue. A very sensual film, but somewhat philosophical as well. The two actors kept the absurd situation believable and the conversation never flagged. I very much recommend this to those who like their films wordy. In Spanish, with English subtitles.
Mark Abell
Super Reviewer
Madrid, 1987 Quotes
There are no approved quotes yet for this movie.