Manufacturing Dissent
(2007)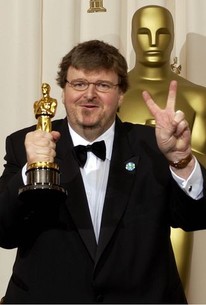 Manufacturing Dissent Photos
Movie Info
In an era where fact, fiction, and legend have become increasingly difficult to distinguish, Debbie Melnyk and Rick Caine set out to explore the politically charged climate in America and find out just how documentary director Michael Moore has evolved from a simple filmmaker into an icon of left-leaning politics.
Critic Reviews for Manufacturing Dissent
Audience Reviews for Manufacturing Dissent
Manufacturing Dissent is an interesting documentary that looks at controversial filmmaker Michael Moore. Canadian documentarian Debbie Melnyk follows Moore's 2004 Slacker Uprising tour while discussing his divisive career, and interviewing his former friends and associates. The film makes an interesting point of how Moore has a pattern of burning his bridges, and alienating or betraying his supporters. To that end, Melnyk begins sympathetic toward Moore but ends up becoming a victim of his tactics of deception and manipulation. Unfortunately, the picture quality is rather low end and there are several times that the narrative appears to lack direction. Yet despite its flaws, Manufacturing Dissent provides an intriguing perspective on Michael Moore's journey.
Dann Michalski
Super Reviewer
½
After seeing the terrible Farenhype 911 doc that was clearly anit-Moore, but did have a few interesting things to say I had no intention of ever watching this one. However, sitting on a plane and not wanting to watch a fictional movie where I'm just not going to get to pay as much attention to as I'd like to, I chose this one. And much to my surprise, even though the video system went down, I went out and rented it the next day to finish it because I found it pretty interesting. Not the best doc ever made, more like the TV special I think it was intended as, this is a great look into Moore's manipulation of facts and media to make himself into what he is today. Politics aside, it's an interesting look at a self made celebrity and the lengths he will go to retain that. Also, it's truly scary watching his brainwashed followers AKA young democrats. Eg: Moore: Look at those Republicans over there! Crowd: BoooooO! Moore: No, let's not boo them. Unlike them we like to hear other opinions! Crowd: Yaaaaay. Yikes! I definitely lean more to the left (maybe it's my shoes), but a lot of Moore's speeches remind me of Bob Roberts. I remember feeling tricked when I found out about the untruths in his documentaries, I always considered myself not to follow people blindly, but I seriously feel kinda stupid for buying some of the crap he was dishing out. Did I really think a bank would just hand someone a gun? What the hell is wrong with me? Anyway, because of Moore I now question all documentaries more than I should and take everything said in any "editorial" documentary with a grain of salt, because not only is the view possibly one-sided, but now it could just be a downright lie.
Christopher Brown
Super Reviewer
Manufacturing Dissent Quotes
There are no approved quotes yet for this movie.