Mary Reilly
(1996)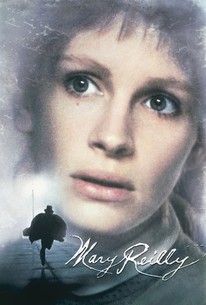 Movie Info
This reworking of Robert Louis Stevenson's horror story Dr. Jekyll and Mr. Hyde is told from the perspective of Jekyll's housekeeper Mary Reilly. Mary loves the doctor but doesn't understand his obsession with experiments or his relationship with Hyde, eventually she learns the truth and must decide what to do.
Critic Reviews for Mary Reilly
Audience Reviews for Mary Reilly
½
instead of the usual first person perspective of stevenson's jekyll/hyde saga, herein the action is viewed from the eyes of a possibly abused country servant girl, well played by julia roberts (the absolute best i've ever seen her). moody atmospherics and a paced timing - not to mention the interesting "my boyfriend is a drug addict" underpinnings - add to the classic horror feel of this and malkovich? ... born to play this role: cool, detached and bored as hell as jekyll; passionate, violent and out-of-control as hyde.
Kevin M. Williams
Super Reviewer
½
Murky, mushy, glacially slow, and devoid of suspense, with one-note performances from the stars. Julia Roberts, unable to deploy her trademark smile, cowers like a scared rabbit, while John Malkovich inexplicably plays Jekyll and Hyde as looking and sounding almost exactly alike.
Dean McKenna
Super Reviewer
½
its watchable but not a great version of the story of jekly and hdye. Its acted well by both Roberts and Malkovich and its watchable and has funny scenes and it does keep you guessing for a while but theres not much to the storyline!
Film Crazy
Super Reviewer
Mary Reilly Quotes
There are no approved quotes yet for this movie.