The Mountain Men
(1980)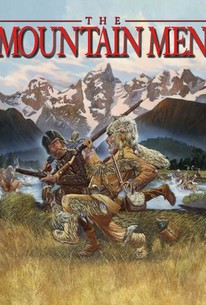 Movie Info
While traveling in the Midwest, two aging fur-trappers (Charlton Heston, Brian Keith) shelter an abused Indian woman (Victoria Racimo) and end up fighting an angry group of Indians for her safety.
Audience Reviews for The Mountain Men
½
To be honest, I picked this movie up just because there was hairy men on the front cover at the Video Store. Who doesn't like a good beard? And as I was watching it I realized,"Hey, it's that voice from Planet of the Apes!" Yep, it was Heston alright. I thought this movie was great! It wasn't as serious as an Eastwood Western and it wasn't overly Hollywood-ized like Tombstone. Don't get me wrong, I freaking love Tombstone. I enjoyed the humor, the love, and the crazy whiskey drinking bearded men without a care in the world. If you like movies like Jeremiah Johnson then you will like this! The Native Americans in this movie are a riot!
Dorian Gray
Super Reviewer
Just like The Energizer Bunny this movie kept going on & on & on but I just couldn't take anymore & had to shut it off
Brody Manson
Super Reviewer
The Mountain Men Quotes
There are no approved quotes yet for this movie.