My Life So Far
(1999)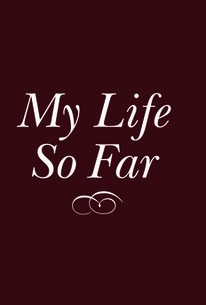 Movie Info
From the Academy Award winning producer of "The Mission, " "The Killing Fields" and "Chariots of Fire" comes a memoir of a most unusual family as seen through the eyes of one very adventurous child. At three, naughty Fraser climbed up on the roof. Now ten, he's going on an even more exciting journey... through adulthood. He gets his first taste of manly pleasures when his uncle's fiancée arrives: a seductive young French woman who teaches him the delicious truths about grown-up life - temptation, jealousy, passion and jazz - and gives his entire family a love lesson to remember.
Critic Reviews for My Life So Far
Audience Reviews for My Life So Far
Cynthia S.
Super Reviewer
½
This movie drove me crazy with it's slow pace
Sunil Jawahir
Super Reviewer
First let me start by saying the "synopsis" attached here on Flixster has NOTHING to do with this film. This film is an often charming and somewhat painfull look at one young (Scottish) boys coming of age and to the realization that his family (particularly his father) are not untouchable icons (as we tend to think of them when we are children), but are in fact flawed, repressed, real live human beings. The film is JUST homoginized enough to loose a bit of it's potential, but is still not your average "family film" by any means. The good solid performance from this impressive cast.