My Name Is Julia Ross
(1945)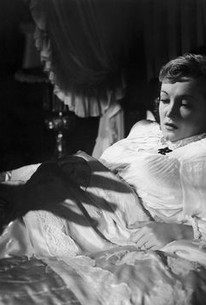 My Name Is Julia Ross Photos
Movie Info
My Name Is Julia Ross is the first film noir made by Joseph H. Lewis. Though made on a low-budget, the film contains a nice brooding atmosphere and some innovative camera work to tell the tightly woven story of Julia Ross, an unemployed woman who in desperation takes a job as the personal secretary to a socially prominent matron. On her first day, she meets the woman's son. Though his face is terribly scarred, he seems a charming fellow as he shows her around the mansion and into her room. Later he brings her supper. She eats and falls into a deep sleep. When she groggily reawakens, the woman finds herself in a completely different house wearing new clothing. To make matters worse, everyone assumes she is the wife of her boss's son. The son also tells her that they are married and that she has just been released from a mental asylum. She tries to leave, but finds the outside of the mansion surrounded by thick, high walls and locked with an immovable iron gate. Laura is occasionally allowed to visit it town and one day manages to surreptitiously slip a letter to her boy friend begging for help in the mail. Back in the mansion, she learns that the family are planning to murder her and make it look like suicide to cover up the fact that the son killed his real wife.
Critic Reviews for My Name Is Julia Ross
Audience Reviews for My Name Is Julia Ross
Interesting little British film about a woman kidnapped by a old lady and her psychotic son. At times very suspenseful, but gets a little hokey at the end. Good acting all around and George Macready is great as a knife wielding bad tempered maniac. It's a good story, but the film is just a hour and 10 minutes and at times a little rushed.
cody franklin
Super Reviewer
My Name Is Julia Ross Quotes
There are no approved quotes yet for this movie.