Nickelodeon
(1976)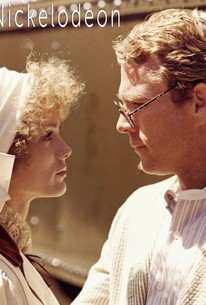 Movie Info
Before making this tribute to the brilliant, haphazard early days of Hollywood filmmaking, director/screenwriter Peter Bogdanovich interviewed several veteran filmmakers including John Ford, Raoul Walsh, Allan Dwan and Howard Hawks. Their reminiscences, though not enacted literally onscreen, provide Nickelodeon with its soul. The plot tells the story of a lawyer who is roped into becoming a director and an aspiring actor who becomes a star in the early silent era. Despite their early stumbling and fumbling, the two become quite successful and this creates a whole new set of problems.
Critic Reviews for Nickelodeon
Audience Reviews for Nickelodeon
I caught the ending of this movie on TV, I'd been wanting to see it for some time, and I liked it, but I really want to see the rest of the movie.
Nickelodeon Quotes
There are no approved quotes yet for this movie.