Premonition
(2007)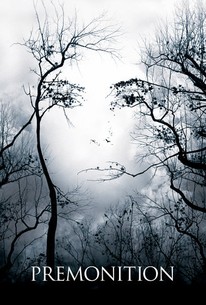 TOMATOMETER
AUDIENCE SCORE
Critic Consensus: Overdosing on flashbacks, and more portentous than profound, the overly obtuse Premonition weakly echoes such twisty classics as Memento, The Sixth Sense, and Groundhog Day.
Movie Info
When Linda Hanson is told that her husband Jim has been killed in a car crash, she is shocked to find him alive and well the next day. Linda's premonition sets off a series of puzzling events as she tries to grasp the situation and stop the accident from happening.
News & Interviews for Premonition
Critic Reviews for Premonition
Audience Reviews for Premonition
This is the type of film that uses an interesting concept, but fails to really deliver on its ideas. Seeing the previews, I thought that this would be a terrific Thriller, however it ended up being a disappointing affair. The film isn't awful, but it's one that is fairly mediocre and never reaches its full potential. I really expected something more out of the film, and considering that Sandra Bullock acted in the film, you'd expect something entertaining. The problem with the film is that it tries too hard with its concept, and it never becomes fully fleshed out. The end result is unimpressive, and it leaves a lot to be desired. Premonition really could have been a standout feature, but it just lacks anything remarkable to get you involved in the film. As it is, it's a film that should have been much better than what it turned out to be. I really wanted to enjoy the film, but I felt something could have been improved upon. Premonition is a film that just relies on an underdeveloped concept that really could have made for a great film. Unfortunately, the ideas on-screen never materialize, and it just plays out like a lacking film, which this one ends up being. This is a film that wastes its potential and I think it's a shame. Don't go into this one expecting a great film, you won't find it. Premonition wastes a good cast of talented actors on an underdeveloped script, and this is a film that is quite forgettable. I think it's a shame that Premonition couldn't deliver on its premise, as this film really would have been something special if the kinks in the script could have been worked on, and the rough edges would have been polished. Overall, this is a mediocre disappointment that just doesn't satisfy.
Thriller about a woman who sees her husband die. Can she prevent it from happening?
Candy Rose
Super Reviewer
I guess I'm the only person who thought this was decent.
Matt Goodman
Super Reviewer
Premonition Quotes
There are no approved quotes yet for this movie.