Puppy
(2008)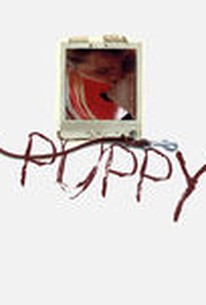 AUDIENCE SCORE
Critic Consensus: No consensus yet.
Movie Info
Liz is having a very bad day. She's late for a job interview, she's "borrowed" her sister's necklace, and she's just driven over her dog. Things could hardly be worse. But when Liz pawns the necklace to pay the vet bill, her sister, Jackie, goes ballistic and kicks her out of the council flat they share with Jackie's flirtatious husband Dan. Drunk and alone on the streets at night Liz is 'rescued' by an unlikely hero - Aiden. The only problem now is that Aiden thinks Liz is his missing wife. When he takes her to his remote house, Liz must play along. But how far will she go?Knowing Liz, pretty far. -- (C) Official Site
Critic Reviews for Puppy
All Critics (3) | Top Critics (1) | Fresh (2) | Rotten (1) | DVD (1)
Puppy has many intriguing twists, but, unfortunately, they lead to plausibility potholes.
A strange, brave and black film, Puppy is a refreshing low budget (privately financed) romantic drama with elements of a thriller
This is one sick twisted puppy of a movie from first-time feature director Kieran Galvin.
Audience Reviews for Puppy
This was actually a really, really good movie. The plot kept throwing things at you that I really didn't expect to happen. It was awesome and kept things really interesting. The acting was amazing, and the ending was fantastic. I definitely wouldn't have predicted that to happen at all. This plot could have easily been filled with cliches e.g. girl escaping, kidnapper dying, etc., but it wasn't at all. It was completely original and it rocked. I love this movie.
This was great for a low budget Australian thriller. I can't say I have heard of any of the cast before, but I was really impressed with Nadia Townsend, she made what could have been a really awful character sympathetic and quite honestly I was almost happy for her by the end of the film, which I really shouldn't have been considering all the lies and manipulation she used! The cover on the movie compared it to both Black snake moan and Buffalo 66, and it kind of is, but different, worth a watch in it's own right.
Nicki Marie
Super Reviewer
Puppy Quotes
There are no approved quotes yet for this movie.