Remember My Name
(1978)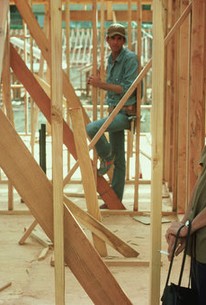 Movie Info
The happy married life of Neil Curry and Barbara (Anthony Perkins and Berry Berenson), a California husband and his second wife, is nearly ripped apart by the unwanted intrusion of Emily (Geraldine Chaplin), his criminally insane first wife who has just been released from an institution. She has come to his home in hopes of somehow winning her ex-husband back. Unfortunately for her, he is not impressed when she begins stalking and terrorizing his second wife with a butcher knife.
Critic Reviews for Remember My Name
Audience Reviews for Remember My Name
In "Remember My Name," Emily(Geraldine Chaplin) is new to Los Angeles. So, she starts by buying herself some clothes and finding an apartment where she asks Pike(Moses Gunn), the building manager, for some lamps. Next up is a job that she gets at a dollar store through knowing the mother of Mr. Nudd(Jeff Goldblum), the store's owner. All of which leaves her plenty of time to stalk Neil(Anthony Perkins), a construction worker, and his wife Barbara(Berry Berenson). Alan Rudolph can be an especially exasperating director, considering his over reliance on mood to carry a movie. At least with "Remember My Name," there is a plot that should make a difference. But for the most part, the movie has an elliptical route to it, embracing the mystery instead. Which would be fine because it all makes perfect sense in the end. But only if this was all more compelling than simply watching a neat cast(including a young Alfre Woodard) do their thing. And then there's the whole Bulgarian earthquake thing playing in the background. At least the cool blues soundtrack is relevant.
Few things irritate me more in film than nonsensical motifs. In Remember My Name, there are multiple mentions of the Budapest earthquakes (mostly through television broadcasts), and the characters barely even notice. I get that the tragedy is supposed set up and inform the various tragedies we're seeing on screen, but when there's no active engagement with that material from your cast, it's a waste of time. Geraldine Chaplin, as always, is outstanding as the lead, but even she and Perkins can't save this disjointed, languid film from figuring out whether it wants to be an updated "woman's revenge/melodrama" film or a mediation on psychoanalysis. Unfortunately, it fails at doing either.
Jonathan Hutchings
Super Reviewer
Remember My Name Quotes
There are no approved quotes yet for this movie.