Shadow of the Hawk
(1976)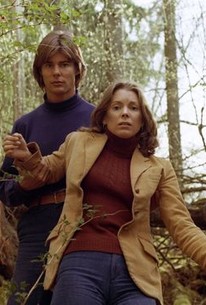 AUDIENCE SCORE
Critic Consensus: No consensus yet.
Shadow of the Hawk Photos
Movie Info
In this actioner, the Westernized grandson of a shaman decides to return to the wilderness to learn more about his Native American heritage. He ends up meeting some very powerful evil spirits and to escape them he must enlist the aid of his lover and a local chief to stop the spirits from taking over.
Audience Reviews for Shadow of the Hawk
I didn't like this movie much. It didn't flow well - just a series of vignettes. I've always enjoyed Chief Dan George though.
A creepy odyssey into Native American Indian supernatural legends. Hawk (Jan Michael Vincent) must answer the call of his heritage and assist his aging mediicine man father (Chief Dan George) on a journey to stop the evil sorceress Dsonqua and her legion of evil followers. It's a freaky road trip through Midwest America, with horribly freaky things hiding around every corner. Every time the shrieking Dsonqua appeared, I jumped out of my chair. The evil spirits inhabit animals and humans - and sometimes other vehicles on the road; yup, there's a harrowing road pursuit scene. There's a cool scene where they draw a line of good protection on the highway and the enemy car crashes into an invisible wall and bursts into flames. I really loved the scene on the precarious swining bridge over the chasm with the falling boards and strong winds. I liked the scene where the evil cult were using voodoo dolls to affect Chief Dan George, who was crossing a busy city intersection. The creature sound effects were effectively jarring. There's an awesome climax where scene where Jan Michael Vincent, dressed up in furs and warrior body paint, must sit inside a circle of protection whilst various scary entities tried to attack from all sides. This film has many great scenes, and sets up an effective spooky atmosphere. I hope a DVD comes out soon.
Lafe Fredbjornson
Super Reviewer
Shadow of the Hawk Quotes
There are no approved quotes yet for this movie.