South Solitary
(2010)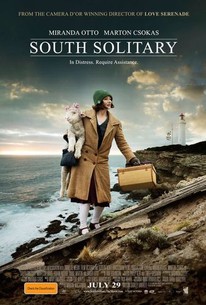 Critic Reviews for South Solitary
Audience Reviews for South Solitary
Not at all the type of movie I would normally choose, but I loved "Love Serenade", and I was interested to see this one by the same director, and also starring Miranda Otto. This is set in the 1920's and follows the story of a single woman in her 30's who goes to stay with her uncle on an isolated island after a small scandal back at home. It is quite a slow movie, and it takes time to build the characters. As usual, I was really impressed with Miranda, she really seems to do well with socially awkward and unusual characters. I don't think this would be for everyone. It is, as I mentioned, a slow film, and at almost 2 hours, it could probably really wear out its welcome with those that need excitement from their viewing. But those that can have some patience and like characters with depth may find this rewarding.
Nicki Marie
Super Reviewer
South Solitary Quotes
There are no approved quotes yet for this movie.