Stanley Kubrick: A Life in Pictures
(2001)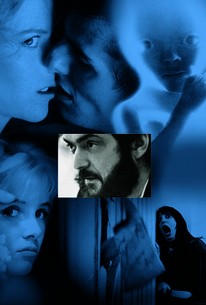 Stanley Kubrick: A Life in Pictures Photos
Movie Info
Stanley Kubrick was one of the most acclaimed and controversial filmmakers of his generation, but he was also an intensely private man who rarely gave interviews and produced most of his films under a shroud of secrecy, which tended to foster a great deal of rumor and speculation about his working methods. Jan Harlan, who worked as Kubrick's assistant and executive producer on several projects (and was also his brother-in-law), directed this documentary, which offers a rare in-depth look into Kubrick's career as a filmmaker, structured around interviews with a number of actors, writers, technicians, composers, friends, and family who speak on the record about his relentless perfectionism, his creative vision, his life both on and off the set, his relationships with actors, his unrealized projects, and his importance and influence as an artist. Among those who share their thoughts in Stanley Kubrick -- A Life In Pictures are actors Jack Nicholson, Tom Cruise, Nicole Kidman, Malcolm McDowell, Peter Ustinov, and Keir Dullea; writers Arthur C. Clarke and Michael Herr; special effects artist Douglas Trumbull; composers Wendy Carlos and Gyorgy Ligeti; filmmakers Woody Allen, Martin Scorsese, Steven Spielberg, Paul Mazursky, and Sydney Pollack; and Kubrick's spouse Christiane Kubrick. Stanley Kubrick -- A Life In Pictures was originally produced as a television project, to be aired in three parts, though the project was shown in its entirety at the 2001 Berlin Film Festival.
Critic Reviews for Stanley Kubrick: A Life in Pictures
Audience Reviews for Stanley Kubrick: A Life in Pictures
Stanley Kubrick is one of cinema's greatest filmmakers and his impact on the medium is like no other filmmaker. This is a brilliant documentary that chronicles the life of Kubrick and it has some incredible interviews. This is a great documentary about a talented filmmaker and if you love Kubrick's work, then you should definitely give this one a shot. Kubrick's contribution is one of the most important in the medium. With this film, various filmmakers discuss his unique approach in making pictures and how he crafted such unique movies that pushed the boundaries of what the medium could do. His influence is unmatched and his work has inspired countless directors. Kubrick was a wonderful filmmaker and he has made some of the most memorable films and some of the greatest as well. There never was a filmmaker quite like Stanley Kubrick. Fans of the director owe it to themselves to check this well crafted documentary and it is a complete work on the career of Kubrick. The film is narrated by Tom Cruise and has interviews from Martin Scorsese, Steven Spielberg and other great filmmakers. As you watch the film, you come to truly understand the genius that was Stanley Kubrick. Life in Pictures is a wonderful film that is in depth and in many ways is a fine tribute to Kubrick's legacy. I really enjoyed the film, and it really gave me something truly interesting to watch. I love Kubrick's work, and this documentary definitely gives you a glimpse into a long and unique career of a director who brought film into an artful medium. Whether you enjoy his films or not, his impact is like no other filmmaker in history, and he redefined cinema as an art form.
An outstanding and enlightening glimpse into the life of a notoriously reclusive legend.
Jonathan Hutchings
Super Reviewer
A fantastic documentary on the life and work of Stanley Kubrick. Although it's 2 1/2 hours long, I still feel like it could have been longer. I would like to have heard more about his personal life, his unused projects and some of the other things that the running time just doesn't allow. It's great to hear from the illustrious Kubrick alumni; even those with big names who are merely fans are terrific to hear from.
Tim Salmons
Super Reviewer
Stanley Kubrick: A Life in Pictures Quotes
There are no approved quotes yet for this movie.