Swimmers
(2005)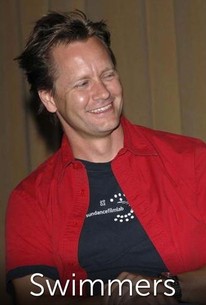 Movie Info
Coming-of-age tale focusing on a precocious 11-year-old girl who sustains an ear injury requiring surgery her fisherman father cannot afford. Tara Devon Gallagher, Cherry Jones, Robert Knott, Shawn Hatosy, Sarah Paulson. Written and directed by Doug Sadler.
Critic Reviews for Swimmers
Audience Reviews for Swimmers
In spite of some continuity issues and a story that seemed rushed and a bit disjointed, especially in the early going, I found myself drawn into this family portrait. The story is told from the viewpoint of a lonely eleven year-old girl who becomes friends with an older girl, played by Sarah Paulson. The young girl, Emma (Tara Devon Gallagher), is facing surgery on her ear to save her hearing, but her family is struggling financially and cannot afford the operation. As her family slowly disintegrates from the financial pressures, she finds refuge with Merrill, who can be very real and tender with Emma, but exhibits unstable characteristics with men closer to her own age. Not a lot of star power here (the only other name I recognized was Cherry Jones, who played Emma's mother), but the cast was quite believable as these small-town folk, just trying to live their lives of quiet desperation. I found it interesting to see Paulson in an early role.
Mark Abell
Super Reviewer
½
Fantastic and beautiful. Paulson was excellent in this role.
Leigh Ryan
Super Reviewer
Swimmers Quotes
There are no approved quotes yet for this movie.