The 4D Man
(1959)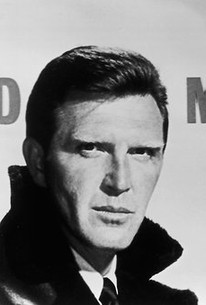 Movie Info
The 4-D Man is Robert Lansing, who through a sped-up atomic fusion experiment is possessed with the ability to walk through solid matter. Motivated by greed and jealousy, Lansing uses his powers for his own selfish gain. But there's a catch: his "4-D" prowess is causing him to age rapidly and to deteriorate physically. After a powerhouse opening, 4-D Man settles into a conventional "there are some things man is not meant to know" mode; it also closes with that wearisome cliched "The End?" title. Otherwise, the film is a laudable effort to do a lot with a limited special-effects budget.
Critic Reviews for The 4D Man
Audience Reviews for The 4D Man
This movie is super cool, especially after seeing some really bad sci-fi movies, and in contrast to the other sci-fi movies of the fifties, this one is really spectacular. I loved it, the story is very different and new, I haven't seen many other movies like this, I highly recommend it if you like sci-fi.
The 4D Man Quotes
There are no approved quotes yet for this movie.