The Believers
(1987)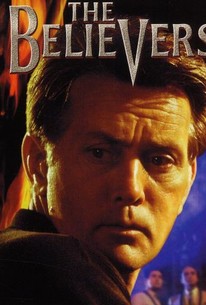 Movie Info
We know that the makers of The Believers aren't kidding when, in the very first scene, 7-year-old Harley Cross witnesses the electrocution of his own mother. Cross' dad, psychologist Martin Sheen, moves himself and the boy to New York, in hopes of forgetting the tragedy. What he doesn't know is that his son has been targetted by the Religion of Santeria, a voodoo cult specializing in child sacrifices-and that the death of his wife was part of the Santerian's extremely complex blood ritual. Based on a novel by Nicholas Conde, The Believers is an effectively manipulative thriller, capable of inducing goose pimples on even the most jaded of horror fans. However, director John Schlesinger spends so much time pumping credibility into the plot convolutions (not to mention staging the stomach-churning "shock" setpieces) that he tends to allow the actors to behave like stick figures.
News & Interviews for The Believers
Critic Reviews for The Believers
Audience Reviews for The Believers
½
What starts out like a family drama soon enters serial thriller territory and finally ends up being a supernatural horror film. The greatest trick this film pulls is that those aspects flow into each other really well and make for a very entertaining, sometimes disturbing and ultimately exciting film. That's also thanks to the acting, particularly Sheen makes for a convincing police psychologist and father, whose son is threatened by an voodoo cult. Even though the film is clearly a child of its time (the 80s), the shocks and twists still work and the wonderfully unpleasant final punchline stays with you for quite a while. Very good!
Voodoo cult thrillerr. Somewhat interesting, but I'm not a big Martin Sheen fan, but he does make it creepier.
Lafe Fredbjornson
Super Reviewer
The Believers Quotes
There are no approved quotes yet for this movie.