The Frighteners
(1996)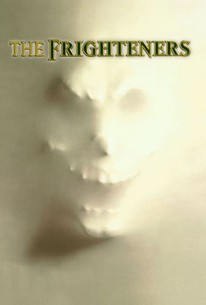 TOMATOMETER
AUDIENCE SCORE
Critic Consensus: Boasting top-notch special effects and exuberant direction from Peter Jackson, The Frighteners is visually striking but tonally uneven.
Movie Info
Frank Bannister (Michael J. Fox) is blessed, or cursed, with the ability to see ghosts easily. He has gone into business as a psychic investigator, but it hasn't gone too well. However, when Lucy and Ray Lynskey (Trini Alvarado and Peter Dobson) seem to be having trouble with a poltergeist in their new house, he is able to drum up a little business. If their troubles were confined to having a few objects flying about the house, everyone would be much happier. Unfortunately, perfectly healthy people keep dying from heart attacks. The reason may involve the town hospital, which is the site of a mass murder. The murderer was executed, but his crazy lover still lives in the town. Assisted by his astral side-kicks (including John Astin), Frank tries to stem the tide of uncanny deaths.
News & Interviews for The Frighteners
Critic Reviews for The Frighteners
Audience Reviews for The Frighteners
½
Competent filmmaking by professionals (which is to say that the thinness of the plot is neatly covered over by CGI extravagance), despite that it wallows in cartoony humor too often. Eric Stoltz dodged this bullet I think.
Kevin M. Williams
Super Reviewer
½
Before he began the masonry on Middle Earth, Peter Jackson was renowned for his edgy New Zealand B-movies like 'Bad Taste' and 'Dead Alive'. His first foray into mainstream was 'The Frighteners' and it is an unsung masterpiece. In a conventional chiller-comedy, Frank Bannister (an utterly charismatic Michael J. Fox) would be a mendacious huckster preying on the superstitions of his clientele. The cunning twist is that Frank is a bilking blowhard but he actually does possess a foothold in the world of the supernatural and his accomplices are the poltergeists haunting his customers. The improvisational banter between Frank and his cohorts (Chi McBride and Jim Fyfe) is mischievous but John Astin a.k.a. Gomez Adams is a firecracker as The Judge (a necrophilia joke with a museum mummy is rowdily pushing-the-envelope). The ectoplasmic special effects by the WETA LIMITED company are state-of-the-art (the scythe-wielding Grim Reaper villain slinks with gangly purpose while he squeezes the hearts of his victims). Eccentric horror movie maven Jeffrey Combs is introduced later in the film as a deranged, prattling detective with swastika-etched scars and his delivery of "what did he do Frank? Piss on your hush puppies?" is gut-bustingly funny. Danny Elfman's score is a gothic accompaniment to the bells-and-whistles. If any late-90's movie can be lovingly compared to 'Ghostbusters' in its pursuit of both guffaws and scares, 'The Frighteners' is a terrifically resplendent successor.
Cory Taylor
Super Reviewer
Judge: Give it up, Frank! Death ain't no way to make a living! "Dead Yet?" The Frighteners is a bizarre, messy, but ultimately really fun, interesting, and entertaining film from Peter Jackson. Like Peter Jackson's other "horror" films, this is more of a comedy than anything else. There's a lot more humor than there are scares. It works really well as a horror comedy also. Helped by great supporting roles from Jeffrey Combs and Jake Busey, this is one of those movies that I feel I like a lot more than I should, but oh well. Frank Bannister is a psychic investigator who uses his ability to see the dead, which he got after a car accident in which is wife died, to make money. He has some ghost friends who haunt peoples houses and then leave one Frank's business cards, giving him easy business. However, he may actually need to do some real work when a ghost that looks like Death continues to kill at random. Michael J. Fox is pretty good as Frank Bannister. He seems to gel in these movies where he needs to run around a lot and there's a lot of chaos, like Back to the Future. What makes this film so much fun though is how it is approached by Jackson. There's this sense when watching the film that just about anything and everything could happen. I don't always like that, but here I really did. The Frighteners is a strange film and is very hard to describe. I could try, but it's really one that needs to be seen. There's the chance that you may not have as much fun as me, but it's still worth a look, especially if you like any of the other early movies from Peter Jackson. 
Melvin White
Super Reviewer
The Frighteners Quotes
| | |
| --- | --- |
| Hiles: | Get back in the goddamn ground,you unorganised grab-asstic gob of teleplasmic shit! |
| | |
| --- | --- |
| Frank Bannister: | Well, Ray, you appear to be dead. |
| | |
| --- | --- |
| Cyrus: | And she was so young and beautiful! |