The Lone Ranger
(1940)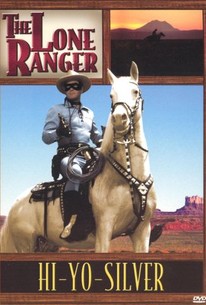 AUDIENCE SCORE
Critic Consensus: No consensus yet.
Movie Info
Hi-Yo Silver is a 69-minute abridgement of the 1938 Republic serial The Lone Ranger. Departing from the continuity established by the Lone Ranger radio program (which had been running since 1933), the film offers five leading man, any one of whom might be the legendary "masked rider of the plains". All five team up to combat the outlaw gang headed by the scurrilous Mr. Jeffries (Stanley Andrews), with the assistance of faithful Indian companion Tonto (Chief Thundercloud). As the quintet of heroes are killed off one by one, the identity of the Lone Ranger becomes more and more obvious. The five candidates are played by Lee Powell, Herman Brix (aka Bruce Bennett), Hal Taliaferro (aka Wally Wales), George Letz (aka George Montgomery) and Lane Chandler. The original Lone Ranger serial is no longer available for viewing thanks to a tangle of legalities and a paucity of watchable prints.
Critic Reviews for The Lone Ranger
Audience Reviews for The Lone Ranger
Hi-Yo Silver is a condensation of the 1938 "Lone Ranger" serial. For the most part it's untouched from the serial. It contains little new footage that tries to connect several serials by having an old cowboy telling a young boy the story of the "Lone Ranger". This condense version is watchable for those have not seen the serial, but missing is the characterization and smooth pacing. Since this is a condense version of a movie serial it has an odd episodic flow. It attempts to make the "Lone Ranger" a more mysterious figure, but mostly fails since the five candidates that could be the "Lone Ranger" are done away quickly in its 69 minutes run-time. The story is coherent with some nice stunt work and old fashion western action, but this condense version is a small piece of what makes the "Lone Ranger" serial a series of fun simple adventures.
Caesar Mendez
Super Reviewer
The Lone Ranger Quotes
There are no approved quotes yet for this movie.