The Pool
(2001)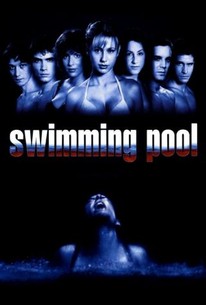 Movie Info
In this chilling and violent homage to teenage slasher thrillers, a group of high-schoolers celebrate their upcoming graduation with a splash at a local swimming pool complex. But their fun is short-lived when a mysterious killer begins murdering them one by one. Kristen Miller, Elena Uhlig, Thorsten Grasshoff, John Hopkins, Isla Fisher, Jason Liggett.
Critic Reviews for The Pool
Audience Reviews for The Pool
½
Standard European "Slasher" flick, very average. The setting of the film inside a huge Swimming pool complex is quite cool, and there are some interesting kills (you'll think twice before descending a pool slide again), but we've seen it all before and seen it done better. Fans of the "Slasher" genre may find it a worthwhile purchase, others may find it a tired and repetitive waste of time.
½
A very good low budget slasher, pretty good mask for the killer. Opening very similar to Scream. Stars Isla Fisher in a small role.
The Pool Quotes
There are no approved quotes yet for this movie.