The Rats
(1997)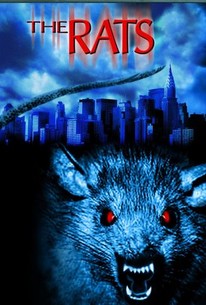 Movie Info
Initially titled The Colony, this made-for-TV thriller offers the nightmarish scenario of thousands upon thousands of verminous rats swarming over a posh Manhattan department store. Inevitably, the dirty rodents threaten the entire city, and it is up to such hardy souls as hero Jack (Vincent Spano) and heroine Susan (Madchen Amick) to prevent this catastrophe. As The Rats, the film was originally slated for broadcast on September 17, 2001. For reasons that should be obvious, the Fox Network felt it would be more diplomatic to shelve the film for a while--for 367 days, to be exact, so it would not appear to be a tasteless exploitation of the first "9.11" anniversary.
Critic Reviews for The Rats
Audience Reviews for The Rats
½
The Rats is a well made TV B-Movie. It picks some excellent talent to drive this along and leading the way is Madchen Amick. She suits her character so well, you almost believe this is how the actress would live her life. Chase manages to pull off the daughter role without being annoying. I was never cheering on the rats and there were a few scenes that made me shudder. Like Willard, this will have me checking my toilet for a while. It also attempts a bit of a mystery as to why the rats are flocking and commentates on the deceptive nature of politics. I'd still rather watch the remake of Willard, but if this came on TV I doubt I'd change the channel.
Luke Baldock
Super Reviewer
The Rats Quotes
There are no approved quotes yet for this movie.