The Two Gentlemen of Verona
(1983)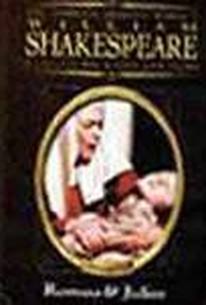 AUDIENCE SCORE
Critic Consensus: No consensus yet.
Movie Info
John Hudson and Joanne Pearce star in this BBC production of Shakespeare's romantic comedy about two friends who travel to Milan and fall in love with the same woman. Proteus and Valentine betray each other to win Silvia's heart, and things get even messier when Proteus' girlfriend arrives posing as a male servant. Themes of loyalty, betrayal, deceit and true love run throughout Shakespeare's tale, which mixes tension, comedy and romance.
Critic Reviews for The Two Gentlemen of Verona
There are no critic reviews yet for The Two Gentlemen of Verona. Keep checking Rotten Tomatoes for updates!
Audience Reviews for The Two Gentlemen of Verona
This is early Shakespeare, but there are glimmers of great poetry that will come soon enough in greater volume, as in Romeo and Juliet -- perhaps his greatest early play. Still, the greener glow of an earlier developing writer is evident here.
The plot is, well, barely "dramatic" -- not something that can keep this audience member glued to his seat. Unlike the history plays, where a general audience would at least have a rough idea of the way the world has gone, you'd hope that the comedies and the tragedies, while perhaps borrowing heavily from familiar plot lines, might still tell a good story. The story here is pretty predictable and the outcome easily guessed. With a few twists from the Bard, there are moments of true . . . odd interest, but they are fleeting.
Two friends, probably bosom buddies from childhood, part, one to pursue knowledge of the world at court, the other to pursue love. The latter loves a woman, from whom he is soon parted, as he rejoins his buddy at court, although he swears eternal love to her. The buddy at court has fallen in love with a woman and, as fate would have it, the friend now arriving on the scene forswears his true love in pursuit of this same woman, even betraying his buddy's elopement plans to the woman's father. The buddy is banished, the newly arrived friend tries to woo this new love, is repelled, and eventually, after attempting to rape her, is reunited with his original true love -- okay, now that is interesting.
So you attempt to rape your new true love who does not like you, she is saved by your banished buddy whom you betrayed, and then you reunite with your original true love, while your buddy gets the other woman, and all's forgiven.
That is downright odd. But this isn't the 1590s -- maybe that wasn't too far from the way things worked back then. At any rate, oddities or not, it's not much of a story. But it is Shakespeare, and it is worth a watch. Beware, however, as the actors are not all in the same league. Some are definitely better than others, and the boy playing Speed is someone I'd like to fast-forward through every time he comes on screen.
Lanning : )
Super Reviewer
The Two Gentlemen of Verona Quotes
There are no approved quotes yet for this movie.