The Werewolf of Washington
(1973)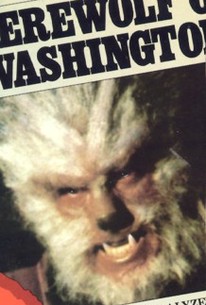 AUDIENCE SCORE
Critic Consensus: No consensus yet.
The Werewolf of Washington Photos
Movie Info
After being unknowingly inflicted with the bite of a werewolf while on a visit to Europe, White House press secretary Jack Whittier (Dean Stockwell) begins to turn into a deadly beast by night, terrorizing Washington D.C. and presenting a very deadly threat to the President.
Critic Reviews for The Werewolf of Washington
All Critics (2) | Top Critics (1) | Fresh (1) | Rotten (1)
The air of authenticity is amplified by the earnest agony of Stockwell's performance as a naïve public servant increasingly tormented by guilt.
There's nothing fun or kitschy or silly about The Werewolf of Washington. There is only badness. And not the good kind.
Audience Reviews for The Werewolf of Washington
Dean Stockwell is bitten by a werewolf in Hungary, then returns to the US to serve as assistant press secretary to the President; he conveniently turns into a werewolf only when characters important to his employer's political fortunes are around. The movie is a huge mess in terms of style and tone: it's like they started with a script for a political thriller, altered it to be a crappy werewolf movie, and then decided about halfway through that it worked best as a comedy. Biff McGuire, who's like a poor man's Hal Holbrook, does an occasionally amusing caricature of Richard Nixon, and there's a secret laboratory in the basement of the White House where a mad scientist conducts secret government experiments.
½
Can't beIieve this movie got so many bad reviews.I dont know if this was suppose to be a horror or comedy flick but it made me laugh.Why isn't it a cult classic?
Brody Manson
Super Reviewer
Available through Elvira's Movie Macabre on Hulu. Dean Stockwell is the werewolf. His attempts to crawl around on all fours like an animal and even rub and lick one character who he takes a liking to like a dog are silly. He is a press release writer who goes to work for the President of the United States. Hippies are accused of having something to do with the recent string of murders by all the stereotypically square politicians and investigators. An area 51 type hidden facility is even stumbled upon by the werewolf. And no one should be surprised that in a low budget horror flick like this a dwarf (Michael Dunn) is working there on some secret projects. I thought the movie might get more interesting at this point, but then we never see Michael Dunn's character again. I didn't care enough to pay attention to what the rest of the plot was about.
Byron Brubaker
Super Reviewer
The Werewolf of Washington Quotes
There are no approved quotes yet for this movie.