Thriller
(1983)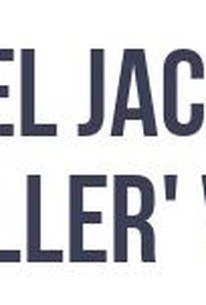 AUDIENCE SCORE
Critic Consensus: No consensus yet.
Movie Info
The classic 1983 music video in which Michael Jackson turns into a werewolf and dances with a group of corpses. Narrated by Vincent Price.
Cast
Critic Reviews for Thriller
There are no critic reviews yet for Thriller. Keep checking Rotten Tomatoes for updates!
Audience Reviews for Thriller
Michael Jackson's Thriller is one of the greatest music videos ever filmed. Using horror elements, director John Landis has made the most legendary music video ever. With great music (considering that I'm a metalhead, Michael Jackson is the only pop star I can listen to), and effective special effects, Thriller is a fun, yet extravagant music video, and I mean that as a compliment. With stunning special effects by Rick Baker, Thriller is one terrific music video. The film has a 1940's-1950's vibe and John Landis captures that feeling perfectly. Add to that the incredible song Thriller, and you have something very unique. This was made back when music mattered, all the genres seem to co-exist and record companies knew actual talent when they saw it. Unlike today where the only artists are rip-offs of other 80's icons and the like. Thriller remains unmatched as a music video, and no amount of theatrical elements like what many "artists" of today are using will ever top this horrifying music video. Brilliantly crafted with stunning dance sequences mixed with an old school horror vibe make this music video a must see for the Halloween season. Like I stated previously, no other "artist" will top this music video with their crappy moves or crappy music. Michael Jackson was a unique talent, there may be a dozen copy cats that are trying to gain the amount of popularity (Lady Gaga, who is talentless beyond belief), but none will ever come close. Thriller is statement that music is more than that, and Michael Jackson conceived a short film that no matter how many so called "talents" try to outdo, they'll never succeed. Thriller is timeless, but the new found flavor of the month artists aren't. A terrific accomplishment in music and film history.
Michael Jackson is Undoubtedly, the king of music and pop to me. His songs are phenomenal and unforgettable to listen to and watch, they're all catchy as hell, and his choreography is fantastic and has left probably the biggest impact on music in history. And even though he has passed on his music and his videos will never be forgotten, and Thriller is one of his most memorable music videos of all time and one of his most catchy songs.
Michael Edwards
Super Reviewer
½
While "Thriller" may not be Michael Jackson's best song, the music video is truly a sight. A good blend of music and horror films is just great!!! A must-see for Michael Jackson and music fans!!! Even kids should watch it. "See you next Wednesday." Watch this amazing video here: http://www.youtube.com/watch?v=p_MuUcxHATo
Bentley Lyles
Super Reviewer
Thriller Quotes
There are no approved quotes yet for this movie.