Twilight's Last Gleaming
(1977)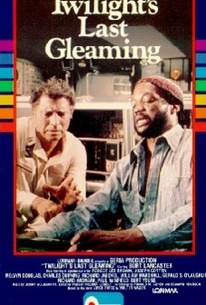 Twilight's Last Gleaming Photos
Movie Info
Soured on America by his experiences as a POW in Vietnam, General Lawrence Dell (Burt Lancaster) hopes that his government will someday tell the truth about the Southeast Asian debacle, thereby allowing his country to embark upon a healing process. Regarded as a dangerous embarrassment by the higher-ups, Dell is framed on a manslaughter charge and sent to prison. Escaping with three hardened convicts (Paul Winfield, Burt Young, and William Smith), Dell takes over an SAC base, threatening to launch nine Titan missiles if his demands that top-secret Vietnam files be made public are not met. Thus, the fate of the world rests in the hands of the mentally unbalanced Dell, his former superior General MacKenzie (Richard Widmark), and U.S. president David Stevens (Charles Durning). For this picture, Edward Huebach and Ronald M. Cohen adapted Walter Wager's novel Viper Three.
Critic Reviews for Twilight's Last Gleaming
Audience Reviews for Twilight's Last Gleaming
½
a bit cheesy but nonetheless has plenty of suspense..strong performances by Lancaster and cast hold your interest right up til lthe very end...a taut thriller..lots of mostly intelligent dialogue that wil ldraw you in....
Twilight's Last Gleaming Quotes