Twist
(2004)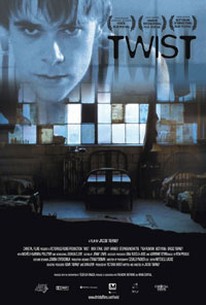 Movie Info
A gay re-telling of Charles Dickens' classic "Oliver Twist." Updated to current times, moved out of the poor house and onto the streets, the tale is told from the point of Dickens' character, Artful Dodger--now "Dodge." The prosaically beautiful Oliver falls into the hands of down-and-out young men. Dodge takes the young man under his wing and instructs him in the unforgiving arts of drug abuse and prostitution. As Oliver's innocence dissolves, both young men confront inner and outer demons and, strangely, it is Dodge who finds he cannot escape his past.
Audience Reviews for Twist
A very interesting modern "twist" on the Dickens classic. Very dark, very emotional and (best of all) no precocious children. Not without it's flaws, but all in all a decent production.
Twist Quotes
There are no approved quotes yet for this movie.