Ushpizin
(2005)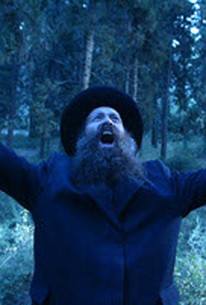 Movie Info
The insular world of Orthodox Jews in Jerusalem comes to the screen (with their blessings) in this warm comedy drama. Moshe (Shuli Rand) was once a secular Jew, but he rediscovered his faith and became an ultra-Orthodox Jew, and with his wife, Mali (Michal Bat Sheva Rand), he struggles to support their family. With the harvest festival of Sukkot around the corner, Moshe is broke, and asks for help from a yeshiva charitable fund. Moshe is told the fund has been depleted, and he and Mali are left with no options but to pray for a miracle. To their surprise, the next day they're informed some money was found in the fund after all, and they are given 1,000 dollars; Moshe and Mali believe this is the miracle they asked for, and they joyously make plans to build a sukkah, a gazebo-like structure where Orthodox Jews entertain guests and serve their meals. Just as he completes the new sukkah, Moshe is surprised by the unexpected arrival of Eliahu (Shaul Mizrahi) and Yosef (Ilan Gannai), two old friends from his restless days before he embraced his current faith. Imagining the Lord has sent him guests as part of the miracle, Moshe takes in his old pals and tries to make peace with their rambunctious ways, but what he doesn't know is that the two are on the run from the law, having recently escaped from jail. Ushpizin was scripted by leading man Shuli Rand, who is in real life an ultra-Orthodox Jew and demanded a number of conditions before agreeing to participate in the making of the film (such as the producers agreeing to never show the picture on the Sabbath).
Critic Reviews for Ushpizin
Audience Reviews for Ushpizin
½
Nothing is lost in translation here. You can read every emotion in these actors faces.
Sunil Jawahir
Super Reviewer
Ushpizin Quotes
There are no approved quotes yet for this movie.