Vlad
(2004)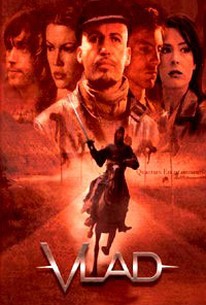 Movie Info
Directed by former CIA officer Michael Sellers, Vlad chronicles the far-reaching consequences of a professor's (Child's Play veteran Brad Dourif) request that his students visit the tomb of the infamous Vlad Drakul (aka Vlad the Impaler). Known as one of the cruelest figures in world history, Drakul's reputation for dismembering his victims ultimately led to the belief that he himself may have been a vampire -- he was, in fact, the inspiration for Bram Stoker's Dracula. With this in mind, four foreign-exchange students, along with their Romanian tour guide (Billy Zane), venture into the bowels of Drakul's final resting place. When the students come into contact with a legendary necklace, they realize that its rumored ability to traverse throughout time and space is no myth. Vlad features performances from Kam Heskin, Monica Davidescu, Nicholas Irons, and Paul Popowich.
Audience Reviews for Vlad
A very poor film considering the cast! Was hoping for a good vampire slasher type film.....but barely anything happens until the last 10mins!
Vlad Quotes
There are no approved quotes yet for this movie.