We Were the Mulvaneys
(2002)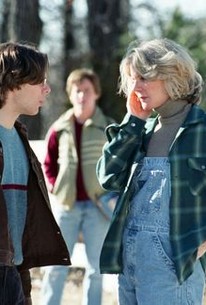 AUDIENCE SCORE
Critic Consensus: No consensus yet.
We Were the Mulvaneys Photos
Movie Info
Can it truly be said that a family is torn apart when they were never truly "together" to begin with? This is one of the disturbing questions posed by the wrenching made-for-cable drama We Were the Mulvaneys. Adapted from the novel by Joyce Carol Oates, the film stars Beau Bridges and Blythe Danner as Michael and Corinne Mulvaney, the parents of four "ideal" children. Outwardly the picture of domestic perfection, the Mulvaneys reveal the truth about themselves when their daughter Marianne (Tammy Blanchard) is raped. Desperately trying to avoid a public scandal, Michael and Corinne force Marianne to keep quiet about her violation, then ship her off to an undisclosed location where she can "recover." In the ensuing three years, Corinne tries to expunge her outrage and guilt over her daughter's plight by overzealously embracing religion, while the once-ambitious Michael degenerates into an abusive drunkard. The story is told from the viewpoint of youngest Mulvaney son, Judd (Thomas Guiry), whose life is likewise adversely altered forever. Heavily promoted by the Lifetime cable network publicity team, We Were the Mulvaneys made its initial TV appearance on April 8, 2002.
Audience Reviews for We Were the Mulvaneys
½
I wanted to love this, but there was something missing.
Erin Collins
Super Reviewer
½
Decent HBO movie. Crazy parents messing up a perfectly happy family. Not based on a real family, but I am sure there's one out there somewhere..
Cynthia S.
Super Reviewer
A difficult project considering how large the book is. It had a few shaky transitions, but it managed to bring life to most of the book's characters and did include the important elements of the book.
Matt Penney
Super Reviewer
We Were the Mulvaneys Quotes
There are no approved quotes yet for this movie.