Wrong Move (Falsche Bewegung)
(1975)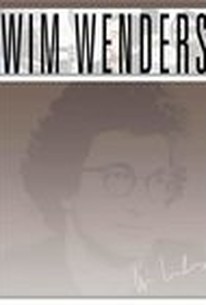 Critic Reviews for Wrong Move (Falsche Bewegung)
Audience Reviews for Wrong Move (Falsche Bewegung)
German director Wim Wenders' early films tend to be more interesting than his later ones, despite their obviously limited budgets. Hearing the director's-commentary track was helpful and filled in some blanks -- there's apparently a common genre of German literature involving a youth going on a journey and returning with vital wisdom and experience, and "Wrong Move" (based on a Goethe novel) is intended as a warped twist on that premise. In this case, the journey amounts to a "wrong move" and the protagonist gains nothing. Naturally, this means the story meanders along with few notable developments (fellow travelers climb on board, then gradually depart...the end), so it's easy to grow impatient with this oh-so-German film of brooding, philosophical types talking about dreams and alienation. But have some patience and you'll enjoy the group's travels. And fans of international actresses will enjoy seeing two landmark Teutonic starlets in earlier days: Fassbinder muse Hanna Schygulla and 13-year-old Nastassja Kinski (appearing in her first role and never saying a word despite being onscreen for most of the film). Kinski even has somewhat of a topless sex scene, which would have been hotly controversial had this been an American production.
Eric Broome
Super Reviewer
Boring, boring, boring! I just could not get into this at all. Based on Goethe's Wilhelm Meister's Apprenticeship, it's about an aspiring writer who travels across West Germany with a group of artistic oddballs, comprised of a poet, an actress, a 'singer' and a mute acrobat. The film feels very stilted and artificial; it's full of pompous speeches, with hardly any dramatic content. It doesn't help that none of the artists seem to be especially talented at their chosen disciplines; maybe something is being lost in translation, but the writer and the poet's musings are self-obsessed and pretentious, the actress is not actress enough to fool the writer when she tries to pass off a piece of pure invention as a dream she had the previous night, and the self-proclaimed singer doesn't really sing, perhaps because he's invariably got a harmonica stuck in his gob. Nastassja Kinski, whose first film this was, just juggles badly and performs the odd cartwheel; if that's all it takes to be an acrobat, I'm running off to join the circus... A film about alienation, best left alone.
Wrong Move (Falsche Bewegung) Quotes
There are no approved quotes yet for this movie.