Z Channel: A Magnificent Obsession
(2004)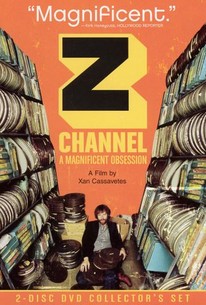 Z Channel: A Magnificent Obsession Photos
Movie Info
The Z Channel wasn't America's first premium cable outlet specializing in feature films, and it wasn't the most commercially successful, but few, if any, had as strong an impact on the film industry or a more influential list of customers. Based in California and blanketing sections of the state dominated by the movie business, Z Channel had been operating for several years before former screenwriter Jerry Harvey took over as head of programming in 1980. Under the guidance of Harvey and his staff, the channel became a film buff's dream, screening rare classics, important foreign films, and maverick American titles that had fallen through the cracks of commercial distribution. Harvey and his staff also programmed original and uncut versions of films which had only played American theaters in altered form (including Heaven's Gate, Once Upon a Time in America, Pat Garrett and Billy the Kid, and The Leopard) long before the concept of the "director's cut" had currency beyond the most hardcore of film fans. And The Z Channel aggressively championed pictures they believed were overlooked, and programmed deserving Oscar-nominated movies during the Academy's voting period, years before studios began distributing video "screeners" to potential voters. (More than one industry expert has credited Z Channel's showings of Annie Hall as a key factor in the film winning Best Picture.) But Jerry Harvey was also a deeply troubled man, and when legal and economic problems began dogging the company in the late '80s, he snapped, leading to a horrible and tragic murder and suicide. The Z Channel: A Magnificent Obsession is a documentary that looks at the channel's short but remarkable history as well as Harvey's damaged personal life. It includes interviews with Robert Altman, Quentin Tarantino, James Woods, Jim Jarmusch, Alexander Payne and a number of other filmmakers and critics who attest to Z Channel's lasting impact.
Critic Reviews for Z Channel: A Magnificent Obsession
Audience Reviews for Z Channel: A Magnificent Obsession
½
Z Channel - A Magnificent Obsession is a pretty damn good documentary about one of the first and possibly the best (from the sound of it if nothing else) cable movie channels ever. Z Channel not only played an incredibly wide selection of great movies that were swept under the rug by studios for what was considered disappointing box office performances, but it also helped institute what we know today as the director's cut. That being said, Z Channel - A Magnificent Obsession is about the channel itself and its founder/programming director, Jerry Harvey. This documentary basically has one of a few things going on at any given time. There's either 1) a clip from any given movie that played on Z's eclectic rotation, 2) an interview with a director whose career was either jump started or saved by Harvey or 3) an interview with one of Harvey's close friends/exes/employees talking about how brilliant and/or fucking insane he was. This documentary also really makes you appreciative and grateful considering most of us wouldn't have heard of the movies we love today, let alone would have been able to see them if not for Harvey's work at Z Channel. This documentary is a must for any serious or even fair weather film buff who can even appreciate something different. Watching this movie also opens an incredibly huge can of worms by adding almost 2 dozen movies to my must-see list. It's like Martin Scorsese's Personal Journey Through American Movies all over again...
Michael Gildea
Super Reviewer
Engaging and entertaining doc that is a must for film nerds. (Although, I really wish QT would calm the fuck down when being interviewed.) It's really interesting after watching this and reading Easy Riders, Raging Bulls at the same time makes me want to reconsider my career path. It's a shame that this channel isn't still around and the wreckage that this man left behind. Good thing the last name of the director of this doc was Cassavettes who was able to tell a great story.
Z Channel: A Magnicent Obsession is a film buffs delight, but it also should interest the casual movie-goer searching for a guide to movies not that familiar but worth seeing. Directed by Xan Cassavetes, daughter of maverick filmmaker John Cassavetes. This well-crafted documentary puts together a fitting tribute to Jerry Harvey, who was head of programming at Z Channel, an independent groundbreaking Pay TV station founded in 1974 (before there were video stores or HBO). Films shown were as diverse as Heaven's Gate, Fitzcarraldo, The Leopard, Andrei Rublev, Das Boot, The 400 Blows, The Wild Bunch, Salvador, Once Upon A Time In America, 1900 and many others that would have been overlooked and most likely forgotten if it were not for Z Channel. Many of these films bombed in the theater because they were cut up by hack editors hired by the studio, but Jerry was able to get them shown in their uncut version, and this later led to films re-released as director's cut. It was through such a cross-section of art films and commercial ones, European, Asian and American, that Z station built a loyal and broad audience. A host of film people are interviewed such as James Woods, Jacqueline Bisset, Quentin Tarantino, Robert Altman and Jim Jarmush who speak of Jerry's contributions and his love for film.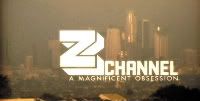 El Hombre Invisible
Super Reviewer
Z Channel: A Magnificent Obsession Quotes
There are no approved quotes yet for this movie.