Independent Lens
(1999 - )
Independent Lens
(1999 - )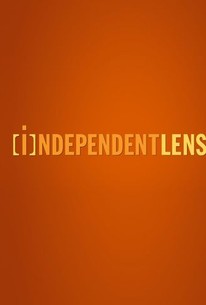 AVERAGE AUDIENCE SCORE
Critic Consensus: No consensus yet.
Series Info
Independent filmmakers are spotlighted in this anthology, which concentrates on documentaries, but occasionally features artist profiles and offbeat fictional films.
Most Recent Episode
Aired Sun, Jun 20, 2021
Two Gods
Independent Lens: Season 22, Two Gods
Next Episode
Mon, June 28, 2021
Seasons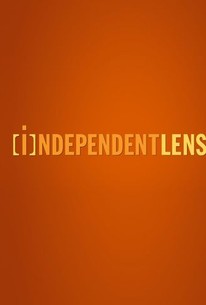 No Tomatometer score yet...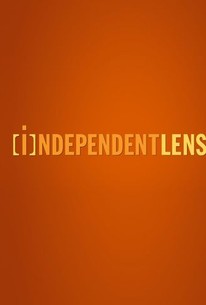 No Tomatometer score yet...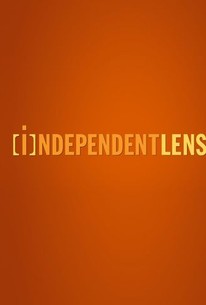 No Tomatometer score yet...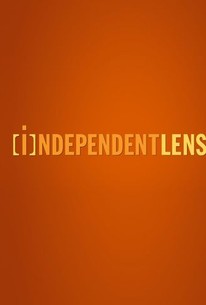 Critics Consensus:
Season 19 spotlights the stirring debut of documentarian Lysa Heslov's
Served Like a Girl
, a disarming juxtaposition of women veteran's trauma and triumph.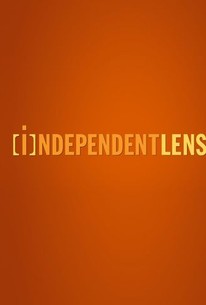 No Tomatometer score yet...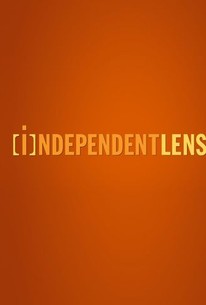 No Tomatometer score yet...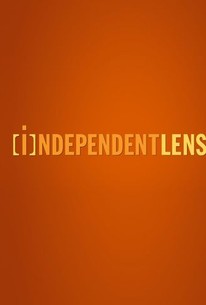 No Tomatometer score yet...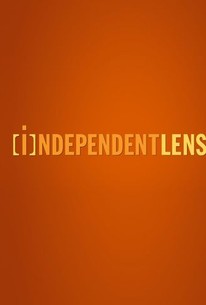 No Tomatometer score yet...
Series Details
| | |
| --- | --- |
| TV Network: | PBS |
| Genre: | Television |
| Executive Producers: | Sally Jo Fifer, Catherine Bainbridge, Lois Vossen, Dan Cogan, Carlos Ávila, Ravida Din, Dr. Steven Channing, Smriti Nevatia, Steve Luczo, Bill Kennedy, Marco Williams, Geralyn White Dreyfous, Regina K. Skully, Gordon Quinn, John Battsek, Nick Fraser, Bernardo Ruiz, Fenton Bailey, Christina Fon, Henry Louis Gates Jr., Quincy Jones III, Abigail E. Disney, Gini Reticker, Julie Goldman, Deborah Hoffmann, Carlos Santana, Nitin Khanna, Jonny Persey, Nicole Stott, Karan Khanna, Charlotte LaGarde, Paige West, Andrew Herwitz, Ira Heilveil, Linda Ludwick, Ted Dintersmith, Janet MacGillivray Wallace, Lisa Kleiner Chanoff, Jaswinder Grover, Justine Nagan, Marta Kauffman, Ruth Ann Harnisch, Jay Walia, Bonni Cohen, Catherine Olsen, Jon Else, Jenny Raskin, Lisa Gunn, Sandie Viquez Pedlow, Rita Pastore, Jonathan Murray, Aaron Pruitt, Ernest Webb, Jerry Rothwell, Donna Fairman Wilson, Chris Clements, Danny Glover, Vijay Vaidyanathan, Jamie Wolf, Stefan Nowicki, Danny Alpert, Leigh Blake, Beth Hames, Gil Goldschein, Jonathan Scheuer, Ian Darling, Jacquie Jones, Lynda Weinman, Renee Tajima-Pena, Todd Rubinstein, Sterling Van Wagenen, John Carlin, Ryan Harrington, Nancy Spielberg, Driss Benyaklef, Brian Glazer, Scott Budnick, Steve Buscemi, Robert A. Compton, Eugene Jarecki, Steve Hoover, Donna Gruneich, Jamie Wolf, Wim Wenders, Adam Spielberg, Bob Alexander, Philippe Sands, Roger Fields, Bill Genovese, Errol Morris, Kathy Dziubek, David Evans, Kevin Gruneich, Scott Christopherson, Heather Rae, Stanley Tucci, Michael J. Zak, Tiffany Schauer, David Sutherland, David Evans, Jim Butterworth, Wren Arthur, Susan Ann Davis, Sandie Pedlow, Judith Vecchione, Ari Ioannides, Seth Gordon, Kembrew McLeod, Michael Killen, Andrew W. Schwertfeger, Dave Lawrence, Abou Farman, John Baruck, Joey Carey, Hanka Kastelicová, Vivian Kleiman, Thom Beers, Jim Kreitzburg, Leon Gast, Susan Sarandon, Brad Barber, Regina Scully, Christine Ioannides, Cara Mertes, Capella Fahoome, Matthew Weaver, Michael B. Clark, Julia Willoughby Nason, Karl Katz, Kat White, Jeff Skoll, Marcy Garriott, Cindy Meehl, Kevin S. Bright, Michael Bloom, Julie Benello Parker, Josh Green, Alex Turtletaub, Thomas Morgan, Khosrow Semnani, Vincenzo De Cecco, Marc Turtletaub, Erin Prather Stafford, Diane Weyermann, Saeed Nasiri, Tim Foley, Claudia Bright, David Menschel, Luke Wilson, Phil Fairclough, Jennifer T. Kelly, Diana Barrett, Mark Lipson, Wendy Ettinger, William B. Hirsh, Gavin Dougan, Meredith Vieira, Chris Kelly, Christine Herbes-Sommers, Justin Nagan, Judith Helfand, Scott Verges, Dan Fegan, Cindy Waitt, Fernando Meirelles, Steve Eckelman, Karol Martesko-Fenster, Andrea Barata Ribeiro, Michael D. Ratner, Greg Henry, Gernot Schaffler, Nick Stuart, Amy Rapp, Kimberly Steward, Stephanie Levy, Pamela Colloff, Carolanne Dolan, Thomas Brunner, Dalton Delan, Jackie de Botton, Stephanie Levy, David Thompson, John Singleton, Gary Schermerhorn, David Baldwin, Lilly Bright, Mary Warlick, Richard Kincaid, Maja Horffmann, David Shadrack Smith, Gregory Beauchamp, Ellen Schneider, Laurie Harris, Barry Sonnenfeld, Mara Sandler, Joy Tomchin, Don Carleton, Kirk Souder, Stefano Durdic, Roberto Alcantara, Catherine Price, Mark Pinkus, Henry Ansbacher, Spike Lee, Tobias Janson, Bruce Resnikoff, Louise Lo, Eddie Schmidt, Laurie Benenson, Sig Sigworth, Bryan Storkel, John Legend, Tom Waterson, Brad Pitt, Cindy Waterson, Stanley Nelson, Tom Love, Russell Simmons, Kathy Love, Clif Philips, Joslyn Barnes, Andy Cohen, Will Gauroutte, Joshua Fine, Matthew Freud, Hannah Becherman, Jane Villiers, Bonnie Boswell, Regina Kulik Scully, Jennifer Siebel Newsom, Brian Devine, Maria Cuomo Cole, Brooke Devine, Sarah Johnson-Redlich, Teddy Leifer, Glenn Aveni, Nicole Boxer-Keegan, Vijay Dewan, Jon Hagstrom, Iikka Vehkalahti, Alexander Goekjian, Louella Lee, Michael Anderson, Revital Oren, Joe Fries, Joey Rappa, Katherine Keane, Fred Green, Steve Bannatyne, Jack Walsh, Charles Hobson, Kay Klubertanz, Leif Owen Klein, Christopher Hird, D. Stuart Harrison, Paul Augusteijn, Glades Perreras, Steven G. Kaplan, Paul Al-Massad, Janet Cole, Patty Payne Green, Mary Strauss, Deborah Shaffer, Michael Anderson, Sonia L. Gilbert, Lorenz Reibling, Gregg L. Daniel, Jess Search |
Quick Links
Full Cast
Related News & Interviews
Pictures
News & Interviews for Independent Lens
Discussion Forum
Discuss Independent Lens on our TV talk forum!