Once Upon a Time: Season 1
(2011-2012)
SEASON: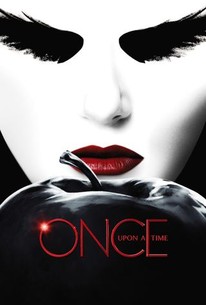 TOMATOMETER
AUDIENCE SCORE
Critic Consensus: Charming and fantastical, Once Upon a Time is tonally uneven but derives strength from an outstanding cast and handsome visuals.
Once Upon a Time: Season 1 Photos
Tv Season Info
In the first series of this fantasy drama, Emma Swan (Jennifer Morrison) is reunited with 10-year-old Henry (Jared Gilmore), the son she gave up for adoption at birth. He pleads with her to come to his hometown of Storybrooke, Maine, so that she can save his town from a curse. Emma is skeptical about Henry's stories of fairy-tale characters and curses, but she goes with him and becomes the town's sheriff. The town is indeed populated by fairy-tale characters such as Snow White (GinniferGoodwin) and Prince Charming (Josh Dallas), only they have no idea of their true identities. The only two who do know are the Evil Queen (Lana Parrilla), who's also the town's powerful mayor and Henry's adoptive mother, and the villainous Rumplestiltskin (Robert Carlyle).
Audience Reviews for Once Upon a Time: Season 1
½
Once upon a time season 1, episode 1. Once Upon a Time is produced by Adam Horowitz, Edward Kitsis and Steve Pearlman. There are 5 seasons, and each episode lasts 43 minutes. The series is broadcast on ABC. The 1st episode was released the 23th October 2011. It is a fantastic, fanciful and dramatic series. The Cast : Jennifer Morrisson as Emma Swan, Snow White's daughter, the heroin Lana Parilla as the Mayor Regina Mills/the Evil Queen, the villain protagonist Ginnifer Goodwin as Mary Margaret/Snow White Jared S. Gilmore as Henry Mills, the Mayor's son and Emma's biologic son. The 1st episode begin the story of Emma Swan a 28 woman, who met her son, that she abandoned 10 years later. Henry try to convice her that she's Snow White and Charming's daughter. Emma decided to bring Henry at his house, during the path he told to Emma that he live in a city, Storybrooke, a city where fairy tales's characters are locked in time , in a world without magic where all the happu endings are removed, because of a terrible curse of the Evil Queen and only the Snow White's daughter can outsmart the evil spell at her 28th birthday… The plot is entertaining, we're balanced between fairy tales and reality. One of the most surprising moment of this episode occurse when Henry counted his story to Emma. The cast is almost excellent, an episode full of good characters. The actress Jennifer Morrison does a good job as Emma Swan, because we don't know if she's really a fairy tales character. Jared S. Gilmore does a very good job as Henry Mills because he has a credulous side, and he is determinate to restore the truth at Storybrook. Lana Parilla also played very well her rôle of the Evil Queen, she's chill and lets not seem any feeling. The images scenes are well filmed, they are breathtaking, fascinating and captivating, mostly when we go back in the past and we see the castles, the fairy tales's characters, the spells, the magic… The music conveys a magic and fantasy atmosphere but sometimes it became stonger to give us more suspens. The 1st episode is really catchy and makes you want to see more. Recomendations I definetely recommend this series, especially this episode to everybody because it changes to action or romantic series. It proves that fairy tales are not only for chlidren. I recommend it also for the characters who were dressed like we all know in our fairy tales ouf our childhood, it gives a side realistic and beautiful. On a scale from zero to five, I give this episode a 4,5. The only negative point that I've found was the character of Mary Margaret (the teacher of Henry), and who plays also Snow White. She should be Emma's mother and she seems to young, gullible and childish. I was impressed by the ease of the 1st episode to keep me captivate The 1st episode is my favourite and if you like the gripping, captivating, funny and fantastic stories, Once Upon a Time is for you. If you begin this series, do not pass next to the captivating and fanciful 1st episode !
Discussion Forum
Discuss Once Upon a Time on our TV talk forum!