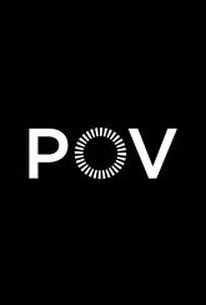 AVERAGE AUDIENCE SCORE
Critic Consensus: No consensus yet.
Series Info
This acclaimed, long-running documentary series is a showcase for independent films on a wide variety of subjects, from the heartwarming ('Sweet Old Song,' about a 91-year-old musician) to the whimsical ('The Sweetest Sound,' a study of names) to the controversial ('Live Free or Die,' about an abortion doctor). Whatever the subject, the most important criterion is that the films express a 'point of view.'
Series Details
| | |
| --- | --- |
| TV Network: | PBS |
| Genre: | Documentary |
| Executive Producers: | Simon Kilmurry, Justine Nagan, Chris White, Sally Jo Fifer, Cara Mertes, Gordon Quinn, Katy Chevigny, Vivian Kleiman, Grace Lee, Diane Markrow, Bill Jones, Chris Malachowsky, Matt Alvarez, Michael Bloom, Ryan Malachowsky, Steve Bing, Joseph Lovett, Janet Cole, Nick Quested, Marco Williams, Rick Rosenthal, David J. Cornfield, Joonas Berghäll, Brian Frey, Andreas Johnsen, Ice Cube, Nick Fraser, Linda A. Cornfield, Wang Ping, Nancy Stephens, Greg Sanderson, Nancy Stephens, Warren Cook, Ed Barreveld, Dan Cogan, Wei Ming, Richard Klein, Eric Metzgar, Richard Klein, Ronnie Fridthjof, Dominique Le Pivert, Shelley Lazar, Sigrid Dyekjær, Tod Lending, Ramona Diaz, Joyce Ventura, Bénédicte Couvreur, Roger Graef, Julie Goldman, Diana Barrett, David B. Sørensen, Steven Shainberg, Isabelle Truc, Rocco Caruso, Paul Bernon, Mike Chamberlain, Esther Robinson, Vijay Vaidyanathan, Cynthia Lopez, Werner Herzog, Errol Morris, Brad Pitt, Clara Taricco, Joy Thomas Moore, Andy Cohen, Chris Eyre, Sean Curran, Jack Turner, Loring McAlpin, Lisa Kleiner Chanoff, Judith Helfand, Ben Goldhirsh, Richard Pearce, Neil Barsky, Christopher Clements, Jude Ray, Wes Moore, Daniella Kahane, Dede Gardner, Tony Gloria, Daniella Kahane, Alison Klayman, Jacquie Jones, Dave Isay, Donna Galeno, Dwayne Johnson, Joan S. Davidson, Scott Mosier, Yael Melamede, Bonni Cohen, Kiki Miyake, John Kaulakis, Elizabeth Delude-Dix, Jean Tsien, Daniel A. Murphy, Stanley Nelson, Maxyne Franklin, Andy Cohen, David Menschel, Dany Garcia, Jeremy Chilnick, Beadie Finzi, Carolyn Hepburn, Qi Zhao, Morgan Spurlock, Tim Garrett, Nisha Pahuja, Jim Swartz, Mike Wang, Lydia Dean Pilcher, Rob Lemkin, Susan Swartz, John Battsek, Steve Milne, Peter Starr, Macky Alston, Christina Weiss Lurie, Jenny Raskin, Doreen Small, Sandra Whipham, Anne Devereux-Mills, Pauline Burt, Geoff Gibson, Abigail E. Disney, Steven Sebring, Margaret Smilow, Robert McLellan, Jeffrey Lurie, Sandra Itkoff, Frazer Pennebaker, Laura Poitras, Nicole Stott, Eve Ensler, Andrian Melnikov, Chana Ben-Dov, Joanna Plafsky, Joan Huang, Rick Rosenthal, Andrew Herwitz, Barbara Truyen, Wendy Ettinger, St. Clair Bourne, Julie Parker Benello, Alexander Gardiner, Joram ten Brink, André Singer, Vanessa Hope, Jodie Evans, William Pohlad, Jeff Skoll, Robin Schorr, Diane Weyermann, David Jammy, St. Claire Bourne, Jeff Bieber, Dee Dee Davis, Samuel D. Pollard, Harriet Gavshon, Douglas Harmon, Terry Sanders |
Quick Links
Full Cast
Related News & Interviews
Pictures
News & Interviews for POV
Discussion Forum
Discuss POV on our TV talk forum!