The Young Pope: Miniseries
(2017)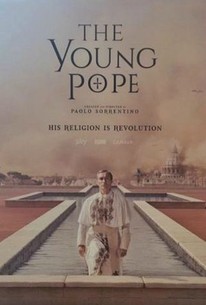 The Young Pope: Miniseries Videos
The Young Pope: Miniseries Photos
Tv Season Info
The first season of this limited drama series follows the early years of young, American-born Pius XIII's (Jude Law) pontificate. Pius XIII, who was born Lenny Belardo, quickly demonstrates that he will not be a mere figurehead for the Vatican, as the Vatican Secretary of State, Cardinal Voiello (Silvio Orlando), was hoping for. Instead, Pius XIII is arrogant, self-serving, and power hungry. He publicly criticizes and questions his people's devotion to God, but the people around him begin to wonder if he even believes in God himself. Diane Keaton stars as Sister Mary, an American nun who took in Lenny Belardo when he was a 7-year-old orphan and now acts as his key advisor.
Audience Reviews for The Young Pope: Miniseries
"The Young Pope" is cinematic art. Costumes and locations are spectacular. The acting is a bit above average, with a particularly good performance from Javier Cámara. However, as storytelling, the series is a profound disappointment. With no grand plan ever revealed other than possibly glacial character development, watching a pope be horrid, arbitrary and unlikable while exercising absolute power, episode after episode, is tedious. I only suffered through all ten episodes hoping that some purpose would be revealed for the pettiness. I was disappointed. One simply cannot care about a character who cares about no one else, who almost no one likes, who abuses his power to demand betrayal, who speaks from hypocrisy, who bullies the kind, who is doctrinaire, and who is in all ways indifferent to anything other than his own cold theology. I would recommend watching a couple of the indistinguishable episodes for the stylishness of it all, but don't feel a need to complete the series -- it never gets any better.
Discussion Forum
Discuss The Young Pope on our TV talk forum!